Product Description
#detail_decorate_root .magic-0{vertical-align:top}#detail_decorate_root .magic-1{vertical-align:top;display:block;padding-right:4px;box-sizing:border-box;padding-left:4px}#detail_decorate_root .magic-2{vertical-align:top;padding-bottom:4px;box-sizing:border-box;padding-top:4px}#detail_decorate_root .magic-3{padding:0;margin:0;white-space:pre-wrap;font-size:14px}#detail_decorate_root .magic-4{text-align:center}#detail_decorate_root .magic-5{font-family:inherit;font-style:inherit;font-variant-ligatures:inherit;font-variant-caps:inherit}#detail_decorate_root .magic-7{font-size:24px}#detail_decorate_root .magic-8{font-size:18px}#detail_decorate_root .magic-9{margin-bottom:10px;line-height:0}#detail_decorate_root .magic-10{margin-bottom:0}#detail_decorate_root .magic-11{position:relative;width:100%}#detail_decorate_root .magic-12{width:750px}#detail_decorate_root .magic-13{overflow:hidden;width:750px;height:1000px;margin-top:0;margin-bottom:0;margin-left:0;margin-right:0}#detail_decorate_root .magic-14{margin-top:0;margin-left:0;width:750px;height:1000px}#detail_decorate_root .magic-15{overflow:hidden;width:750px;height:982px;margin-top:0;margin-bottom:0;margin-left:0;margin-right:0}#detail_decorate_root .magic-16{margin-top:0;margin-left:0;width:750px;height:982px}#detail_decorate_root .magic-17{overflow:hidden;width:750px;height:722px;margin-top:0;margin-bottom:0;margin-left:0;margin-right:0}#detail_decorate_root .magic-18{margin-top:0;margin-left:0;width:750px;height:722px}#detail_decorate_root .magic-19{overflow:hidden;width:750px;height:720px;margin-top:0;margin-bottom:0;margin-left:0;margin-right:0}#detail_decorate_root .magic-20{margin-top:0;margin-left:0;width:750px;height:720px}#detail_decorate_root .magic-21{overflow:hidden;width:750px;height:724px;margin-top:0;margin-bottom:0;margin-left:0;margin-right:0}#detail_decorate_root .magic-22{margin-top:0;margin-left:0;width:750px;height:724px}#detail_decorate_root .magic-23{overflow:hidden;width:750px;height:653px;margin-top:0;margin-bottom:0;margin-left:0;margin-right:0}#detail_decorate_root .magic-24{margin-top:0;margin-left:0;width:750px;height:653px}#detail_decorate_root .magic-25{overflow:hidden;width:750px;height:488px;margin-top:0;margin-bottom:0;margin-left:0;margin-right:0}#detail_decorate_root .magic-26{margin-top:0;margin-left:0;width:750px;height:488px}#detail_decorate_root .magic-27{text-align:left}#detail_decorate_root .magic-28{font-size:16px}#detail_decorate_root .magic-29{font-size:14px}#detail_decorate_root .magic-30{color:#000}#detail_decorate_root .magic-31{overflow:hidden;width:750px;height:517px;margin-top:0;margin-bottom:0;margin-left:0;margin-right:0}#detail_decorate_root .magic-32{margin-top:0;margin-left:0;width:750px;height:517px}#detail_decorate_root .magic-33{overflow:hidden;width:750px;height:509px;margin-top:0;margin-bottom:0;margin-left:0;margin-right:0}#detail_decorate_root .magic-34{margin-top:0;margin-left:0;width:750px;height:509px}#detail_decorate_root .magic-35{overflow:hidden;width:750px;height:310px;margin-top:0;margin-bottom:0;margin-left:0;margin-right:0}#detail_decorate_root .magic-36{margin-top:0;margin-left:0;width:750px;height:310px} Aluminium Pontoon Float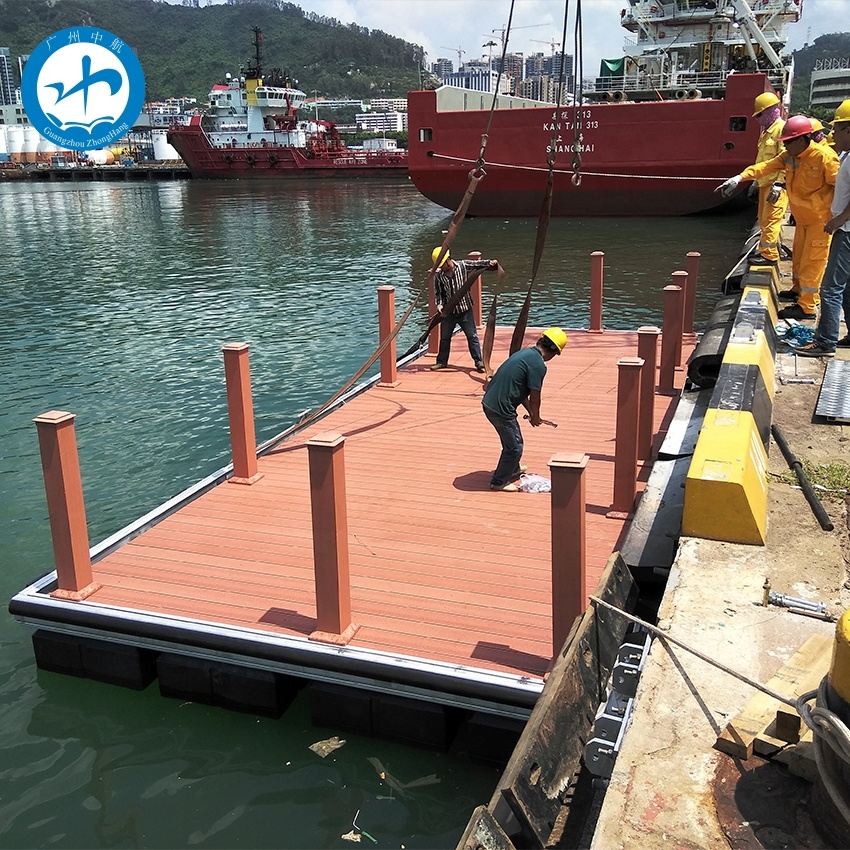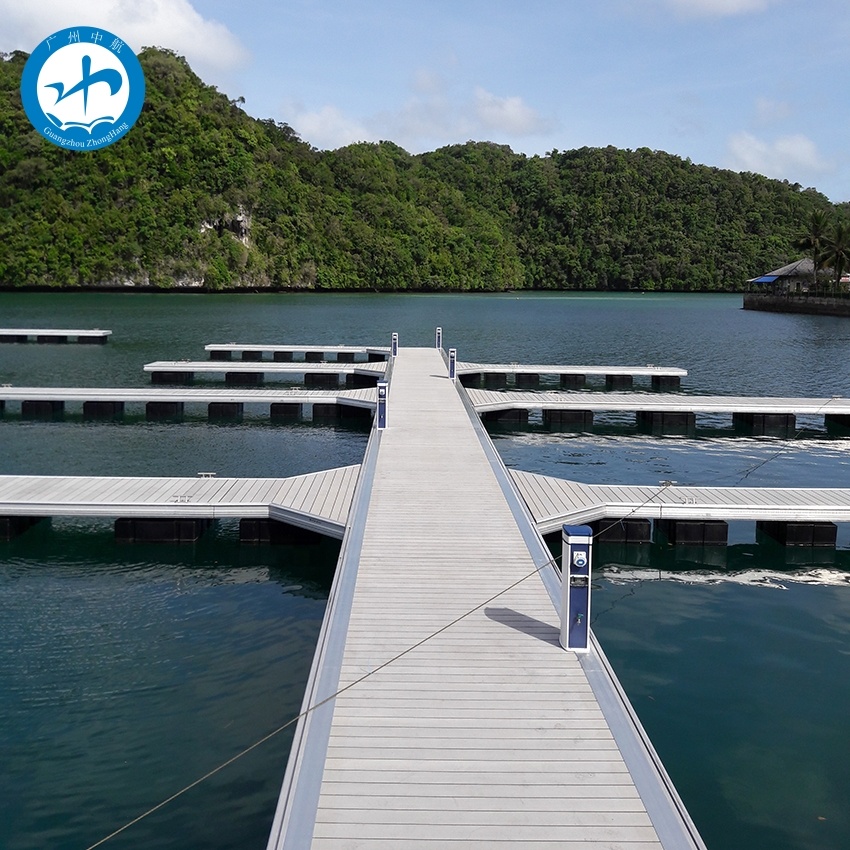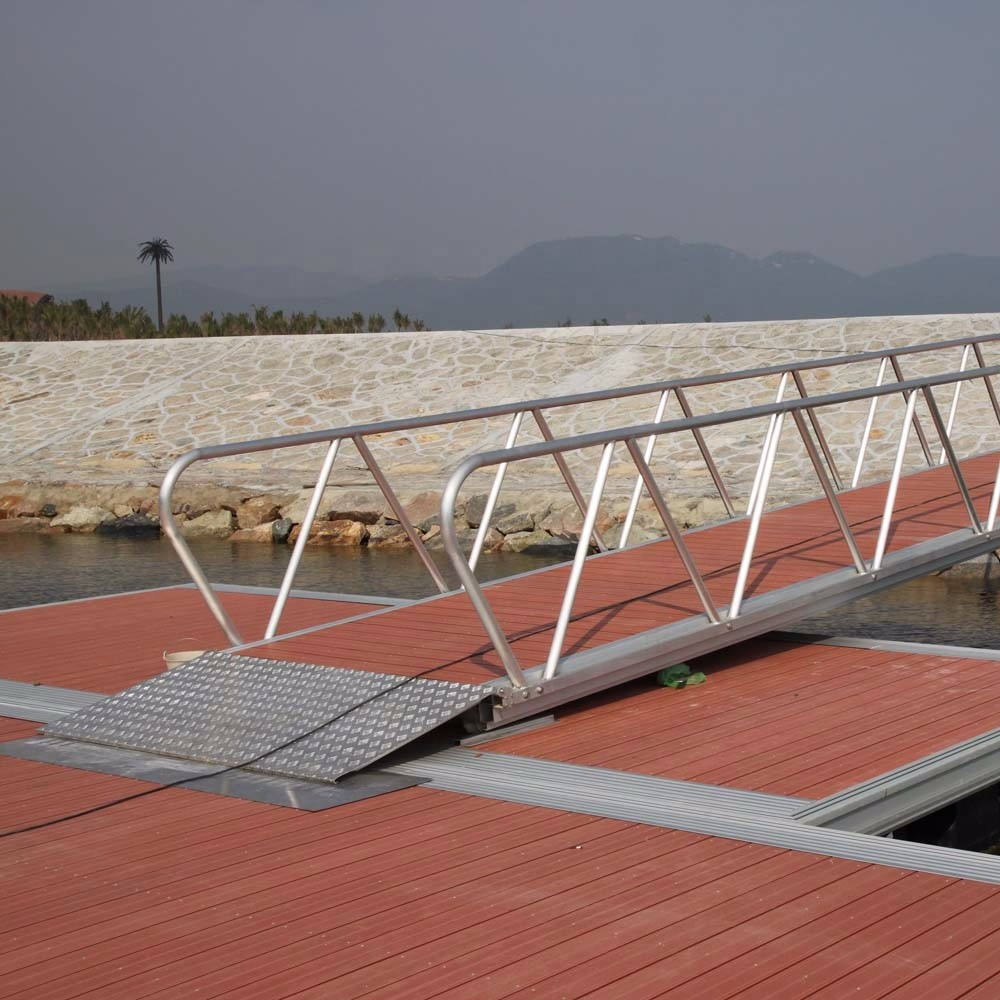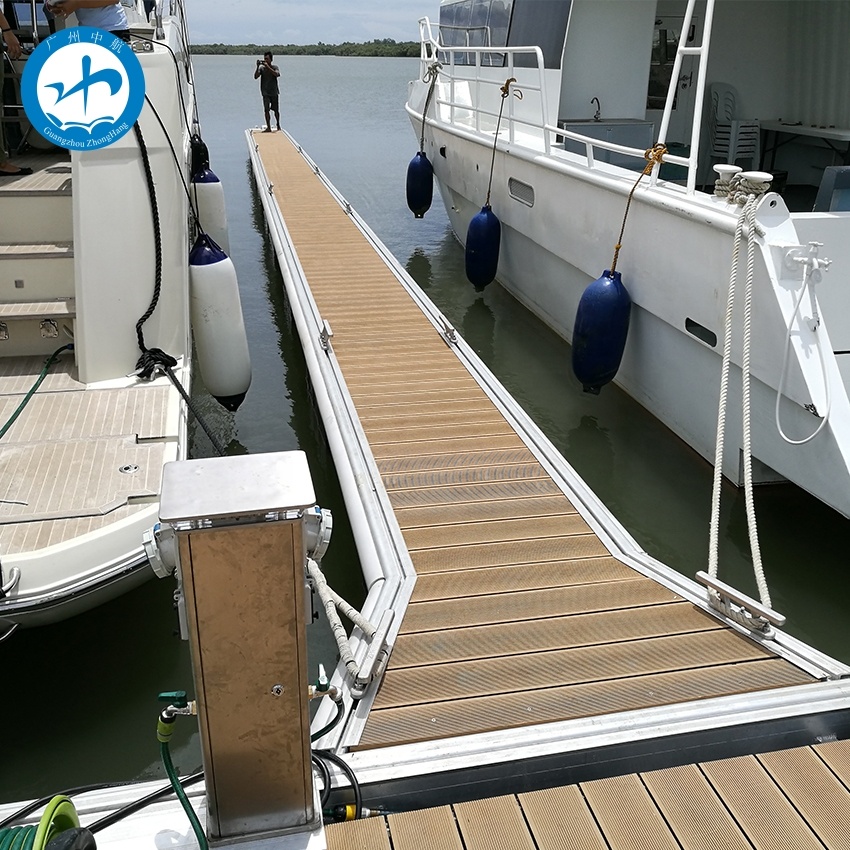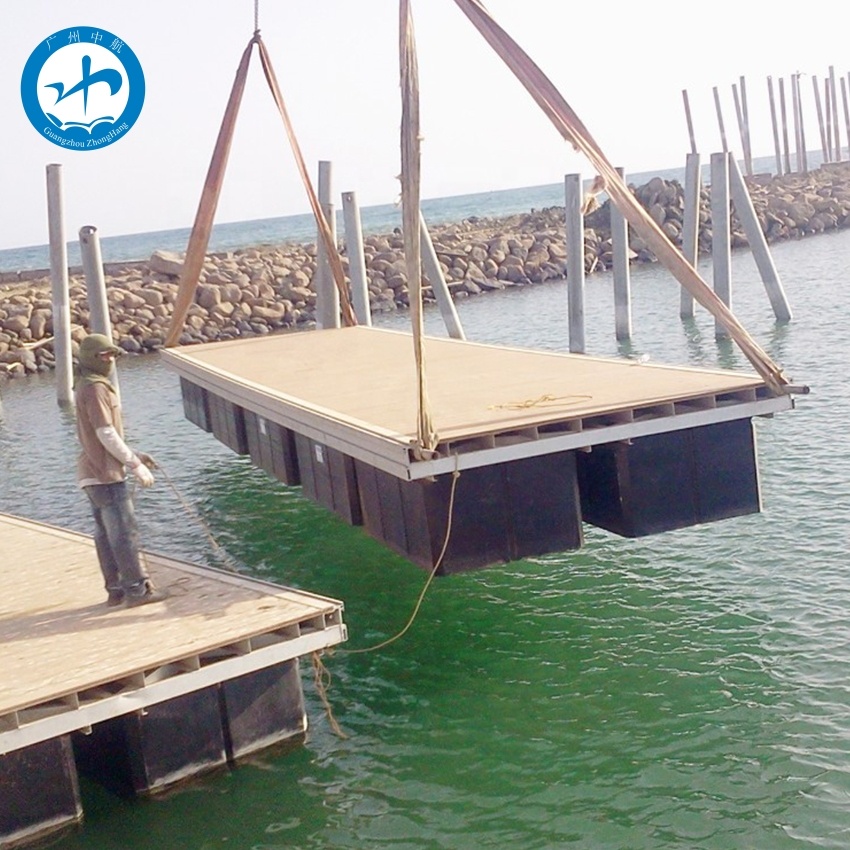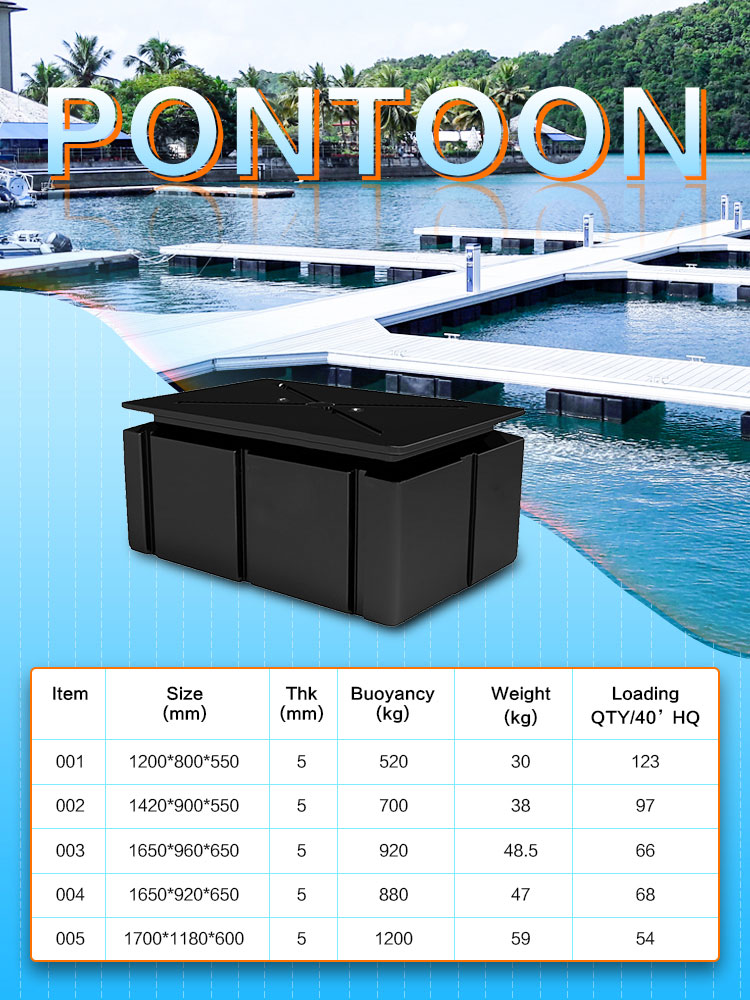 Our engineer team will recommend the suitable pontoon size for you.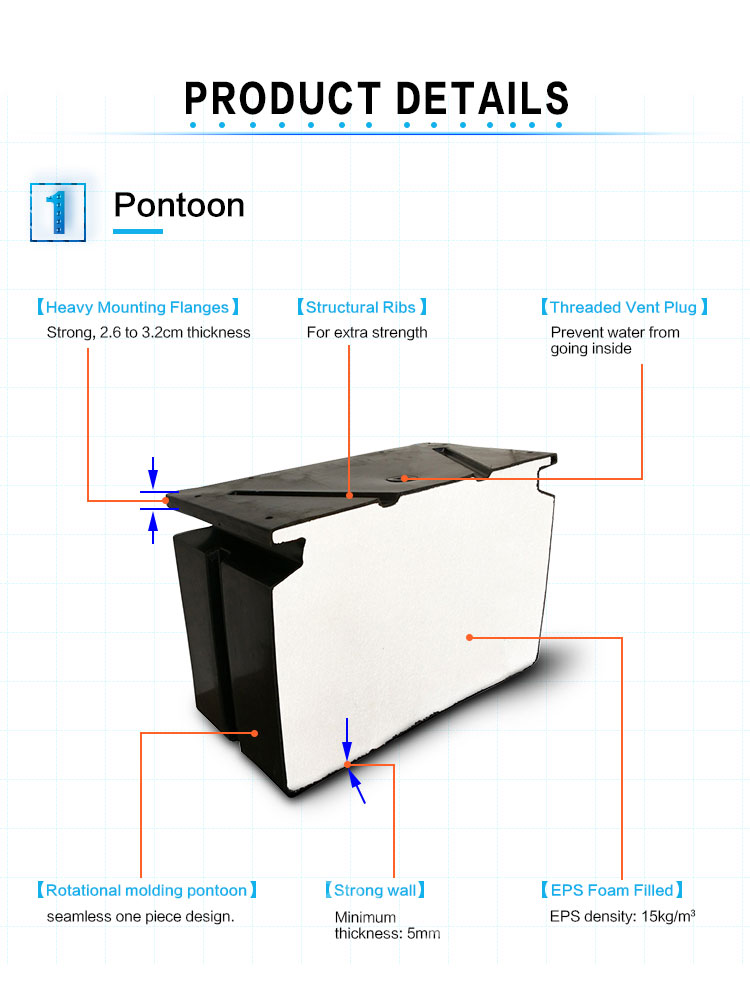 Main material: PE shell and eps foam filled.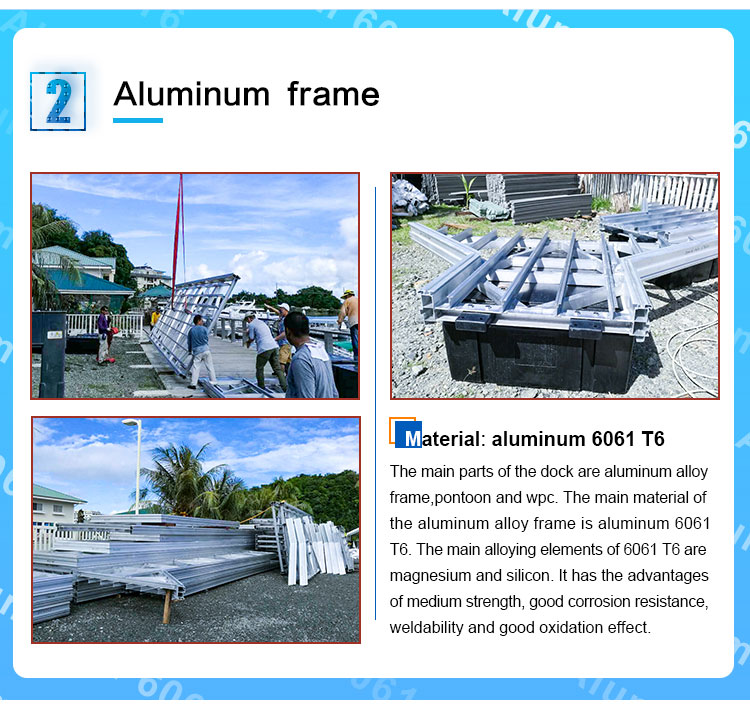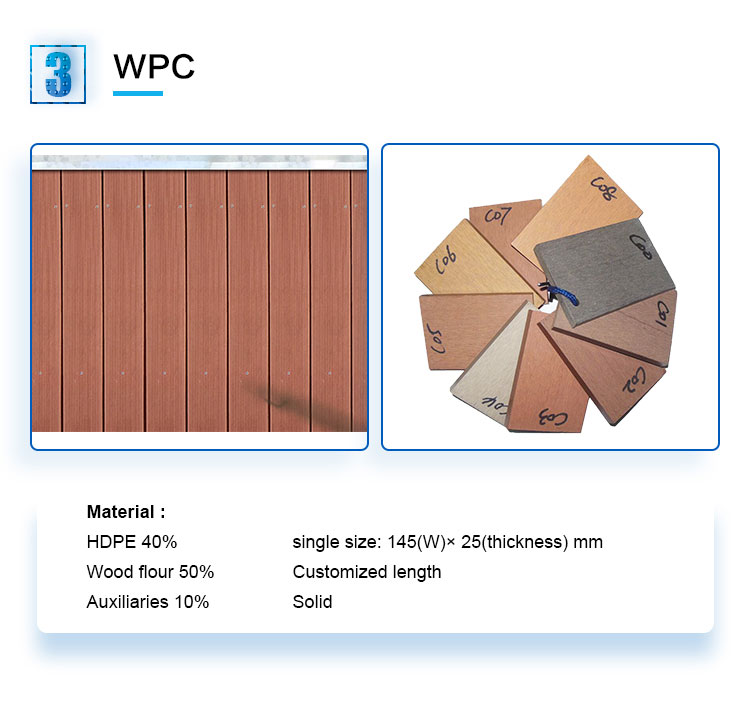 Different color options for wpc decking.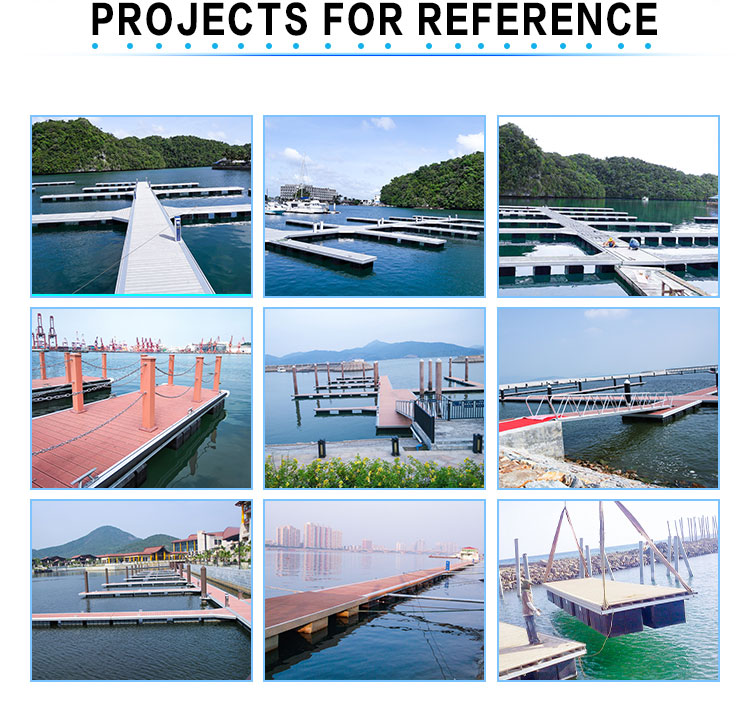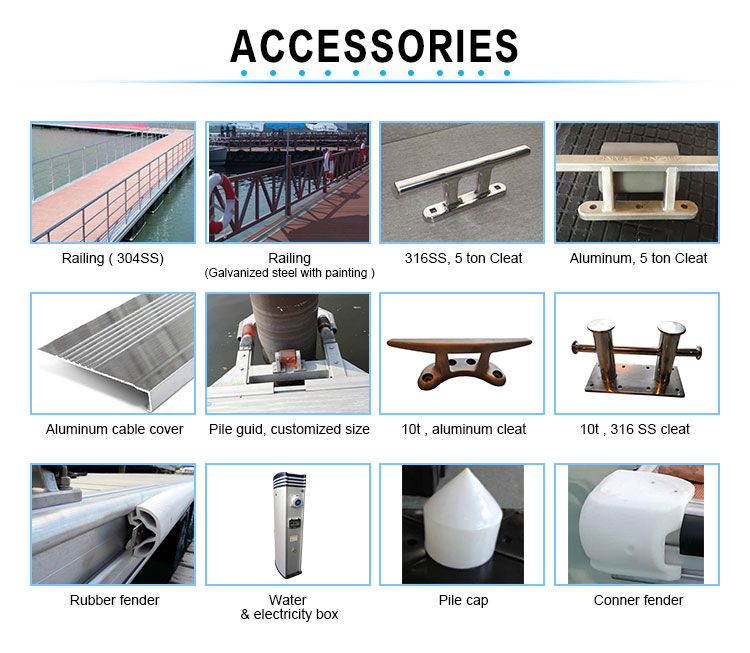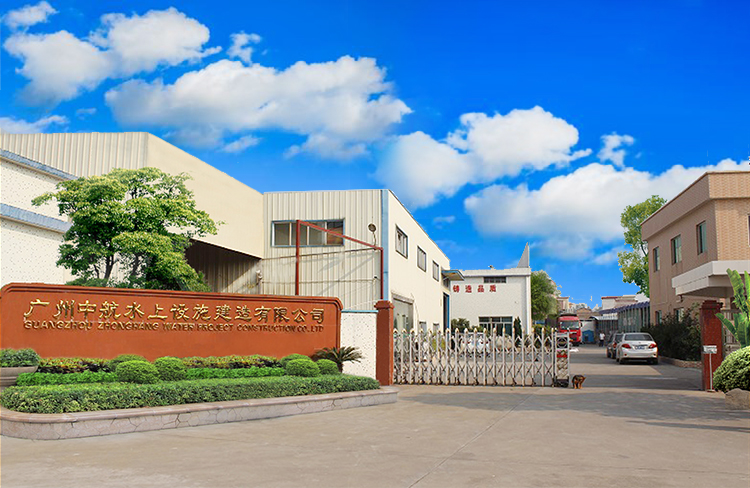 About Us Guangzhou Zhonghang Water Equipments Construction Co., Ltd (hereinafter referred to as GZZH DOCK), established in 2011, is mainly engaged in developing ,manufacturing and marketing the floating system,which is a leader company in floating water facilities industry and enjoying good reputation both domestic and abroad. GZZH DOCK offer engineering, manufacturing and installation of various floating system such as the floating dock, floating platform,
Floating House
,floating swimming pool, floating stage, floating restaurant,
Floating Bridge
, fish farming system ,yacht dock and
Jet Ski Dock
. 
The product comply with  ISO9001-2015 quality management system certification and ISO14001-2004 environmental management system. All products are CE approved. .Our tenet is to enhance customer satisfaction with the good reputation favorable price and good after-sale service.With unremitting efforts we believe we will establish a long-term partnership.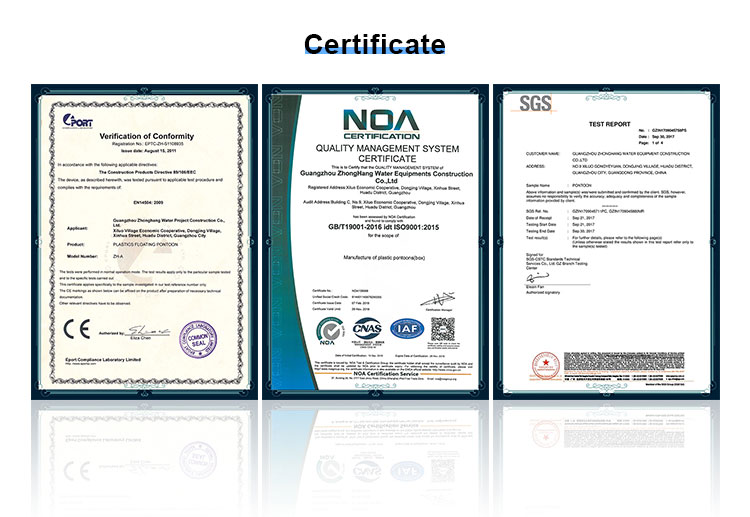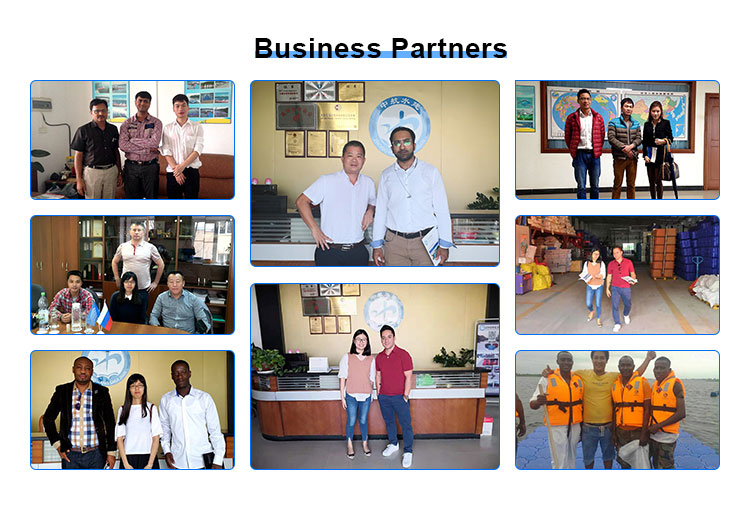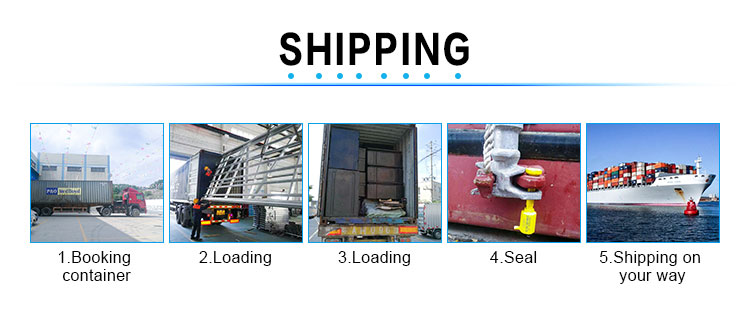 Contact us if you need more details on aluminum pontoons. We are ready to answer your questions on packaging, logistics, certification or any other aspects about pontoons、Aluminium Pontoon Float. If these products fail to match your need, please contact us and we would like to provide relevant information.
Product Categories : Aluminum Frame Floating Dock