ccs bv certificate rubber products inflatable boat accessories yokohama pneumatic ship solid fender
Product Description
#detail_decorate_root .magic-0{width:750px}#detail_decorate_root .magic-1{overflow:hidden;width:750px;height:402px;margin-top:0;margin-bottom:0;margin-left:0;margin-right:0}#detail_decorate_root .magic-2{margin-top:0;margin-left:0;width:750px;height:402px}#detail_decorate_root .magic-3{border-bottom-style:solid;border-bottom-color:#53647a;font-family:Roboto;font-size:24px;color:#53647a;font-style:normal;border-bottom-width:2px;padding-top:8px;padding-bottom:4px}#detail_decorate_root .magic-4{vertical-align:top}#detail_decorate_root .magic-5{padding:0;margin:0;color:#333;font-size:14px;padding-left:4px;font-weight:bold;white-space:pre-wrap}#detail_decorate_root .magic-6{box-sizing:content-box;font-family:Arial,Helvetica,sans-senif;font-style:normal;font-variant-ligatures:normal;font-variant-caps:normal;letter-spacing:normal;orphans:2;text-align:-webkit-left;text-indent:0;text-transform:none;white-space:normal;widows:2;word-spacing:0;-webkit-text-stroke-width:0;text-decoration-style:initial;text-decoration-color:initial}#detail_decorate_root .magic-7{box-sizing:content-box;margin:0;padding:0;border:0;font-style:inherit;font-variant:inherit;font-stretch:inherit;line-height:35.8824px;font-family:Arial;vertical-align:baseline}#detail_decorate_root .magic-8{font-size:18px}#detail_decorate_root .magic-9{vertical-align:top;display:block;padding-right:4px;box-sizing:border-box;padding-left:4px}#detail_decorate_root .magic-10{vertical-align:top;padding-bottom:4px;box-sizing:border-box;padding-top:4px}#detail_decorate_root .magic-11{padding:0;margin:0;white-space:pre-wrap;font-size:14px}#detail_decorate_root .magic-12{font-size:12px}#detail_decorate_root .magic-13{box-sizing:content-box;margin:0;padding:0;border:0;font-style:normal;font-variant-ligatures:normal;font-variant-caps:normal;font-variant-numeric:inherit;font-variant-east-asian:inherit;font-weight:400;font-stretch:inherit;line-height:inherit;font-family:Arial,Helvetica,sans-senif;vertical-align:baseline;letter-spacing:normal;orphans:2;text-indent:0;text-transform:none;white-space:normal;widows:2;word-spacing:0;-webkit-text-stroke-width:0;text-decoration-style:initial;text-decoration-color:initial}#detail_decorate_root .magic-14{box-sizing:content-box;margin:0;padding:0;border:0;font-style:inherit;font-variant:inherit;font-weight:inherit;font-stretch:inherit;line-height:24px;font-family:arial,helvetica,sans-serif;vertical-align:baseline}#detail_decorate_root .magic-15{box-sizing:content-box;margin:0;padding:0;border:0;font-style:inherit;font-variant:inherit;font-weight:inherit;font-stretch:inherit;line-height:23.5294px;font-family:inherit;vertical-align:baseline}#detail_decorate_root .magic-16{box-sizing:content-box;margin:0;padding:0;border:0;font-style:inherit;font-variant:inherit;font-weight:inherit;font-stretch:inherit;line-height:23.5208px;font-family:inherit;vertical-align:baseline}#detail_decorate_root .magic-17{box-sizing:content-box;margin:0;padding:0;border:0;font-style:inherit;font-variant:inherit;font-weight:inherit;font-stretch:inherit;line-height:23.5208px;font-family:arial,helvetica,sans-serif;vertical-align:baseline}#detail_decorate_root .magic-18{box-sizing:content-box;font-weight:700;color:#333;font-size:14px;font-style:normal;font-variant-ligatures:normal;font-variant-caps:normal;letter-spacing:normal;orphans:2;text-indent:0;text-transform:none;white-space:normal;widows:2;word-spacing:0;-webkit-text-stroke-width:0;text-decoration-style:initial;text-decoration-color:initial;font-family:Arial;text-align:-webkit-left}#detail_decorate_root .magic-19{box-sizing:border-box;font-size:18px}#detail_decorate_root .magic-20{overflow:hidden;width:750px;height:610px;margin-top:0;margin-bottom:0;margin-left:0;margin-right:0}#detail_decorate_root .magic-21{margin-top:0;margin-left:0;width:750px;height:610px}#detail_decorate_root .magic-22{overflow:hidden;width:750px;height:258px;margin-top:0;margin-bottom:0;margin-left:0;margin-right:0}#detail_decorate_root .magic-23{margin-top:0;margin-left:0;width:750px;height:258px}#detail_decorate_root .magic-24{overflow:hidden;width:750px;height:335px;margin-top:0;margin-bottom:0;margin-left:0;margin-right:0}#detail_decorate_root .magic-25{margin-top:0;margin-left:0;width:750px;height:335px}#detail_decorate_root .magic-26{overflow:hidden;width:750px;height:441px;margin-top:0;margin-bottom:0;margin-left:0;margin-right:0}#detail_decorate_root .magic-27{margin-top:0;margin-left:0;width:750px;height:441px}#detail_decorate_root .magic-28{overflow:hidden;width:750px;height:303px;margin-top:0;margin-bottom:0;margin-left:0;margin-right:0}#detail_decorate_root .magic-29{margin-top:0;margin-left:0;width:750px;height:303px}#detail_decorate_root .magic-30{overflow:hidden;width:750px;height:699px;margin-top:0;margin-bottom:0;margin-left:0;margin-right:0}#detail_decorate_root .magic-31{margin-top:0;margin-left:0;width:750px;height:699px}#detail_decorate_root .magic-32{color:#333;font-family:Arial,Helvetica;font-style:normal;font-variant-ligatures:normal;font-variant-caps:normal;font-weight:400;letter-spacing:normal;orphans:2;text-align:start;text-indent:0;text-transform:none;white-space:normal;widows:2;word-spacing:0;-webkit-text-stroke-width:0;background-color:#fff;text-decoration-style:initial;text-decoration-color:initial;float:none;display:inline !important}#detail_decorate_root .magic-33{font-size:14px}#detail_decorate_root .magic-34{margin-bottom:10px;overflow:hidden}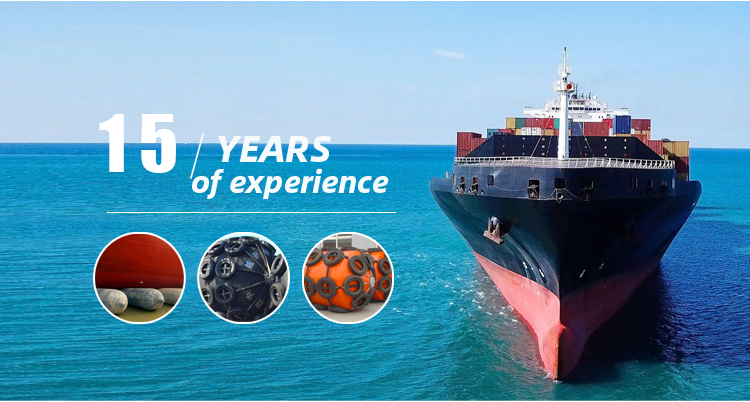 Products Description Product Introduction of Rubber Inflatable Fender Rubber Inflatable Fender also called
pneumatic fender
,
rubber fender
,
Yokohama fender
,made by rubber & multi layer of rubber-dipped tyre fabric, is a leading anti-collision device for marine application in the world today.  Rubber Inflatable Fenders have become an ideal ship protection medium against collision among ship-to-ship (STS), ship to quay (STQ) and ship-to-berthing (STB), they are widely used for large tankers, vessels, docks, harbor wharfs and ocean platforms. Constructions Out rubber: rubber layer that covers the outside of the fender to protect the cord layers and the inner liner rubber from abrasion and other external forces. Inner rubber: liner of a rubber membrane that seals the pressurized air inside the fender.  Synthetic-tyre-cord layer for reinforcement: layer made of synthetic tyre-cord fabric,which maintains the internal air pressure of the fender. Application of Rubber Inflatable Fender --Oil and gas tankers --Fast ferries and aluminium vessels  --Temporary and permanent installations  --Rapid response and emergencies  --Can support large panels  --Very low reaction and hull pressure  --Suitable for small and large tidal ranges  --Maintains large clearances between hull and structure Company Profile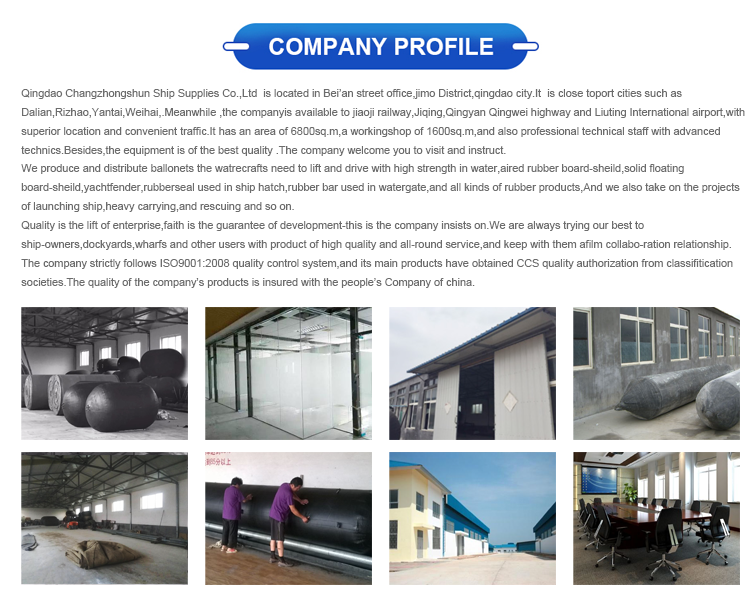 Exhibition

Certifications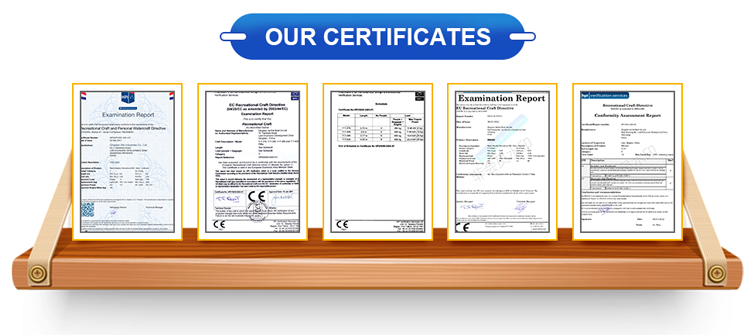 Why Choose Us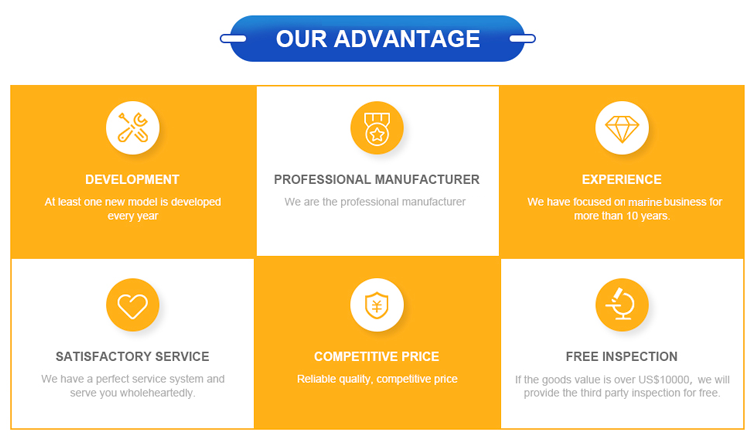 About Payment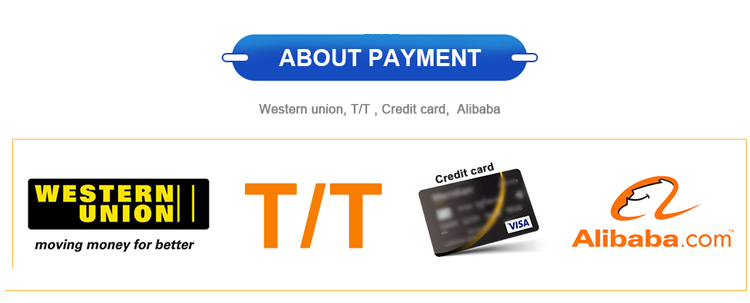 Packaging&Shipping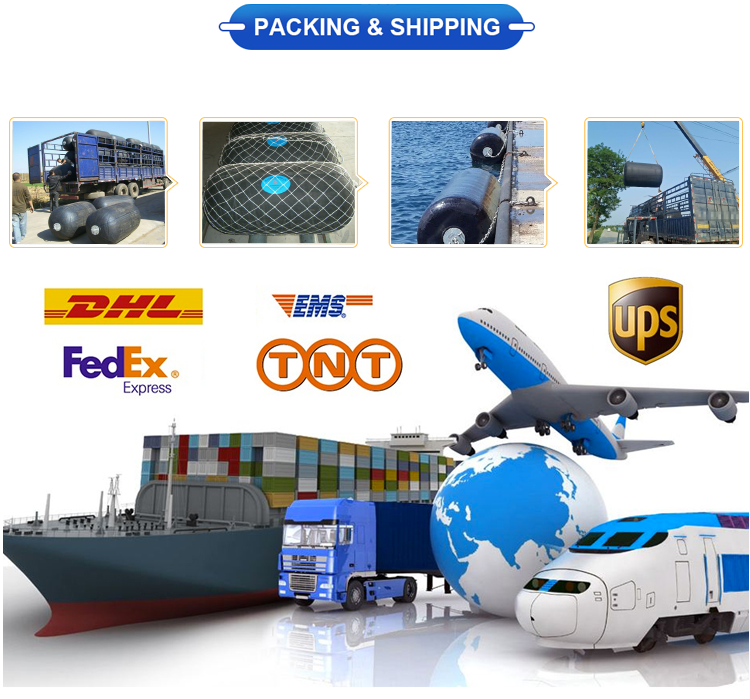 FAQ 1."What kind of certificate can you provide for rubber inflatable fenders?" Answer: CCS, BV, SGS etc. certificate is available. 2."What's the warranty period of your rubber inflatable fenders ?" Answer: Our warranty period is 2 years. we will responsible for the repairment or replace the new rubber inflatable fenders for you if it proved to be our quality problem. 3."What's the lifespan of your rubber inflatable fenders?" Answer: Designed lifespan of our rubber inflatable fenders is 6 to 10 years 4."What's the MOQ of your rubber inflatable fenders?" Answer: Our MOQ is 1PC 5."I want to try your rubber inflatable fenders, but I never use it and don't know how to use ,can you help me?" Answer: Don't worry. We will send instruction book together with rubber inflatable fenders 6."I have ships but don't know how to choose the size of rubber inflatable fenders ,can you help me?" Answer: Don't worry .We have more than 20 years' experience. Pls tell me information of your ship, we can suggest suitable rubber inflatable fenders size and quantity for you 7."Are you factory or trading company ?"
Answer: We are manufacturing factory, located in Qingdao city 8."What's the delivery time and payment terms ?" Answer:Delivery time is based on product model and order quantity. normally it is around 7-15 working days. The payment could paid by T/T, L/C, Paypal, etc. Contact us if you need more details on ship mooring bumper. We are ready to answer your questions on packaging, logistics, certification or any other aspects about
Solid fender
、marine rubber buffer. If these products fail to match your need, please contact us and we would like to provide relevant information.
Product Categories : rubber fenders > dock fender